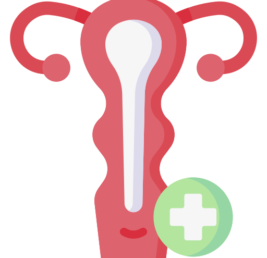 Job Detail
Job ID 48306

Experience 2 Years

Gender Male/Female
Job Description
We are a renowned and well-established hospital in Delhi committed to providing top-notch healthcare services to our patients. Currently, we are seeking a skilled Gynecologist to join our team and contribute to our mission of offering quality healthcare.
Job Description: As a Gynecologist at our hospital in Delhi, you will play a crucial role in providing comprehensive medical care to our female patients. You will diagnose, treat, and offer expert guidance to patients on a wide range of women's health issues, including but not limited to obstetrics, gynecology, and reproductive health.
Responsibilities:
Conduct medical examinations and assessments of female patients.
Diagnose and treat various gynecological conditions and disorders.
Perform surgical procedures as required.
Monitor the progress of pregnancies and provide prenatal care.
Advise and educate patients on reproductive health and family planning.
Collaborate with a multidisciplinary team to ensure comprehensive patient care.
Maintain accurate and detailed patient records.
Stay updated on the latest medical advancements and treatment methods.
Requirements:
Valid medical degree and registration as a Gynecologist.
Proven experience in gynecological and obstetric care.
Strong communication and interpersonal skills.
Empathy and compassion towards patients.
Commitment to providing high-quality healthcare.
Ability to work well in a team and adapt to a fast-paced environment.
How to Apply: If you are a dedicated Gynecologist looking for a fulfilling career in Delhi, we encourage you to apply by sending your resume to DoctifyIndia@gmail.com or calling us at 9873770804. Join our esteemed hospital and make a meaningful difference in the lives of our patients as a Gynecologist in Delhi.
Other jobs you may like