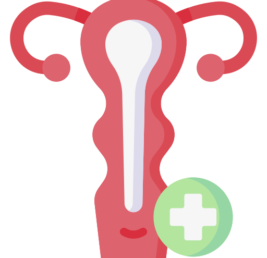 Job Detail
Job ID 48308

Experience 2 Years

Gender Male/Female
Job Description
Are you a dedicated and compassionate Gynecologist looking for an opportunity to make a difference? We have an exciting job opportunity at a reputable hospital in Delhi. Join our team of healthcare professionals who are committed to providing the best possible care to women in need. In this role, you'll have the chance to use your expertise to positively impact the lives of countless women. Read on to discover the eligibility criteria, job benefits, and how to apply for this incredible opportunity.
Requirements:
Medical Qualification: The ideal candidate must possess an MBBS degree along with a postgraduate degree (MD/MS/DNB) in Obstetrics and Gynecology. You should be registered with the Medical Council of India.
Specialization: Expertise in diagnosing and treating a wide range of gynecological conditions, from routine check-ups to complex surgeries. Experience in high-risk pregnancies is a plus.
Communication Skills: Effective communication is crucial. You should be able to explain medical procedures and conditions clearly to patients.
Compassion: A genuine concern for the well-being of patients, coupled with empathy, is essential.
Benefits:
Competitive Salary: We offer a competitive salary package commensurate with your qualifications and experience.
State-of-the-Art Facilities: Work in a well-equipped hospital with the latest medical technology and infrastructure.
Supportive Team: Be a part of a dedicated healthcare team where collaboration and knowledge-sharing are encouraged.
Career Growth: Opportunities for professional development and advancement within the organization.
Flexible Hours: We understand the importance of work-life balance and offer flexible working hours.
Eligibility Criteria:
To be eligible for this position, you must meet the following requirements:
Hold a valid MBBS degree and a postgraduate degree in Obstetrics and Gynecology.
Be registered with the Medical Council of India.
Possess the necessary skills and experience to diagnose and treat gynecological conditions.
Demonstrate excellent communication skills and compassion for patients.
Job Benefits:
Our hospital offers a range of benefits, including:
A competitive salary package.
Access to top-notch medical facilities and equipment.
The opportunity to work alongside a supportive and experienced team.
Potential for career growth and development.
Flexible working hours to support your work-life balance.
How to Apply:
If you meet the eligibility criteria and are ready to make a meaningful impact in the field of gynecology, we encourage you to apply. Please send your updated resume to DoctifyIndia@gmail.com or call 9873770804 for further information or to schedule an interview.
Other jobs you may like