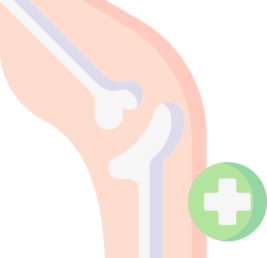 Job Detail
Job ID 36264

Experience Fresh

Gender Male/Female
Job Description
We are hiring orthopedic doctor in reputed hospital & clinic. He can diagnose patients by using special equipment to identify fractures or defects. Provide a conducive and productive environment for patients undergoing surgery to repair broken bones/ligaments or replace joints/hip bones.
Roles and Responsibilities:
Ensures that he is eligible to undergo any kind of examination or surgery.

He develops the patient care plan and ensures that the patient follows them strictly.

He/she makes sure that the patient understands what is going on in their body.

He can provide preoperative and postoperative care.

He should teach pain management techniques to patients.

He can monitor and record the patient's condition.

During the operation they should check their blood pressure, heart function, oxygen and carbon dioxide levels, respiration and body temperature.

He must communicate with the patient.

He or she may work with a number of healthcare professionals such as surgeons, operating practitioners, theater nurses, and ensuring patient well-being.

He should be sympathetic and patient towards patients and their families.

He must respect the patient's personal information and maintain its confidentiality.

He or she must complete the patient's history, diagnose an area or extent of injury using specialized equipment, and determine the best course of treatment.

He should have a blood test to check the condition of the degenerative bone.

He must know how to strengthen one part of the body through exercise, ultrasound and strength training.

He will need surgery to repair the bones, nerves, ligaments, tendons and joints.

He can deal with severe and chronic injuries and pain.

He can arrange rehabilitation plans after surgery.
Interested candidates can pass their resumes. Please contact DoctifyIndia@gmail.com or call on this no. 9873770804.
Orthopedic Skills:
1. The test should be very accurate in diagnosis and application.
2. Must have the ability to make rational decisions and solve problems.
3. You need to organize yourself well to succeed.
4. Candidates should have strong leadership and teamwork.
5. The ability to work sympathetically with patients or family members is essential.
Duties:
1. Musculoskeletal disorders should be treated for all ages.
2. Medical services should be provided to patients.
Other jobs you may like