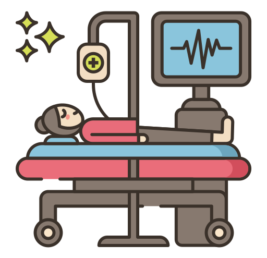 Job Detail
Experience 2 Years

Gender Male/Female
Job Description
Their training includes treating patients who have had strokes, heart attacks, and severe traumas such as gunshot wounds, stab wounds, and brain damage. They will examine the patient's health, perform diagnostic tests and treatments, and help doctors with any medical operations that may need to be carried out. Hospital emergency rooms and intensive care units (ICUs), and speciality departments such as cardiac care and pediatrics are the most common places where critical care doctors find work.
ROLES AND RESPONSIBILITIES
Assessment of Patients' Needs and Treatment Tests for Disease Diagnosis

Comply with Healthcare Regulations by educating patients

Critical care doctors' analytical, interpersonal, and decision-making abilities should be excellent, as should their interpersonal skills. Communication with patients, their families, and other health care providers should be easy for them to do well. Critical Care doctors must be able to operate in a team environment to be successful. Patients are transported by pushing or pulling gurneys and wheelchairs, and patients must be lifted as needed by these doctors, who typically spend long hours on the floor.
To apply, send your resume to DoctifyIndia@gmail.com or call 9873770804 for more information.
PRE-REQUISITES FOR THE POSITION
A minimum experience of 2 years in the field is mandatory
Perks and Benefits: Salary Negotiable
Industry Type: Hospital & Clinic
Functional Area: Medical, Health Care
Role: Senior Critical Care Doctor
Employment Type: Full Time/Part-time/Locum
Education: MBBS/MD/DNB – Diploma in Anaesthesia & Critical care
Other jobs you may like