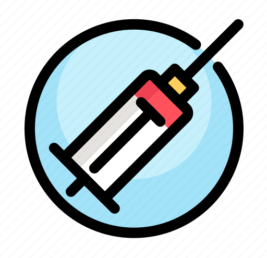 Job Detail
Experience 1 Year

Gender Male/Female
Job Description
We are going to hire an Anesthesia, who should access patient's health and discuss which type of anesthetic is suitable for them. Should  administer appropriate anesthetics before surgery, monitor their well being during surgery and care after medical procedures.
ROLES AND RESPONSIBILITIES-
1. Should determine risk during medical procedures by taking medical histories.
2. Should provide and sustain airway management and life support during emergency surgery.
Interested candidates can forward their C.V. to [email protected] or call on this no. 9873770804
Role: Anesthesiologist Doctor
Functional Area: Medical Health Care
Industry Type: Hospitals and Clinics
Qualification: MBBS/Diploma in Anesthesiologist/DNB/MD
Perks and Benefits: Salary Negotiable
Anesthesia Skills:
1. Should have excellent communication skills.
2. Should have ability to make quick decision in a highly stressful environment.
3. Must have terrific knowledge of multiple languages.
4. Should have patience and perseverance.
5. Possess great management skills.
Duties:
1. Your duty is to monitor patients post surgery and determine when they are stabilized enough to move to another room or go home.
2. You should order laboratory test, diagnostic procedures, x-ray and clinical tests.
Other jobs you may like