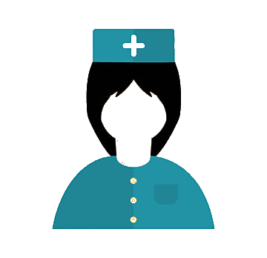 Job Detail
Experience Fresh

Gender Male/Female
Job Description
We are seeking a detail-oriented and caring nurse anesthetist who will be responsible for delivering anesthesia during surgical, therapeutic, diagnostic, and obstetric procedures while under the direction and supervision of a Doctor. The primary role of a nurse anesthetist is to collaborate with a physician or anesthesiologist to provide patients with anesthesia-related care prior to, during, and after medical procedures. You may be required to collaborate with surgeons, anesthesiologists, dentists, podiatrists, and other medical experts.
Roles and Responsibilities
Provide outstanding anaesthesia nurse care to surgical patients.

In the absence of an anaesthetist, provide anaesthetic nursing care under the direction of the surgeon.

Coordinate anaesthetic treatment for surgical patients with the attending surgeon.

Examine the availability of anaesthetic drug supply.

Explain surgical and anaesthesia procedures to patients and their families.

Obtain anaesthesia and surgical permission from patients and their families.

Choose from general, local, regional, or intravenous anaesthetics.

Pre-operative and post-operative nursing care plans should be provided.

During surgical operations, keep an eye on anaesthesia patients and analyse any changes.
Qualification: B.Sc Nursing, Environmental Science, Biomedical, Any graduate
Role: ANM/GNM Nursing Staff
Job Type: Full Time/Permanent job/Locum
Perks and Benefits: Salary Negotiable
Functional Area: Medical, Health care, R&D, Pharmaceuticals
Industry Type: Hospital and clinic
How to Apply:
You can apply using the "Apply Now" button
Call us on 09873770804 or Email your CV on [email protected]
Other jobs you may like