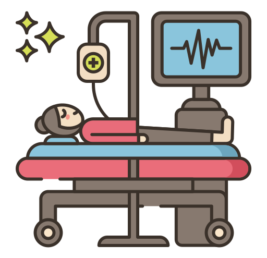 Job Detail
Experience 2 Years

Gender Female
Job Description
In order to save lives, critical care needs complex evaluation and response by highly trained medical staff. As part of the intensive care unit, critical care doctors work with physicians and other medical specialists to care for extremely ill or wounded people.
ROLES AND RESPONSIBILITIES
Analyze and track the patient's progress.

Consciously observe and report any sudden or subtle changes in a patient's medical condition to a physician

 Should keep doctors, patients, and their families informed on a consistent basis.

Initiate the treatment and adjust the dose as needed.

Prepare for an emergency scenario by notifying the appropriate medical specialists in the event of an emergency situation.

Should make sure patients' requirements are met in an intensive care unit (ICU).

The documentation must be in order before the patient may be transferred to another facility
To apply, send your resume to [email protected] or call 9873770804 for more information.
PRE-REQUISITES FOR THE POSITION
A minimum experience of 2 years in the field is mandatory
Perks and Benefits: Salary Negotiable
Industry Type: Hospital & Clinic
Functional Area: Medical, Health Care
Role: Critical Care Doctor
Employment Type: Full Time/Part-time/Locum
Education: MBBS/MD/DNB – Diploma in Anaesthesia & Critical care
Other jobs you may like