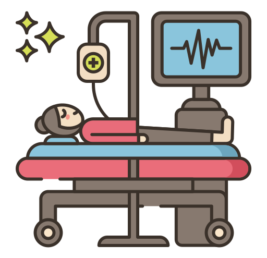 Job Detail
Experience 1 Year

Gender Male/Female
Job Description
Diagnostics and treatment of clinical issues that reflect the extremes of human illness are included in critical care medicine. Critically ill patients require intensive care from a multidisciplinary team that works together as a unit. They may be the primary care provider or a consultant. On top of a wide range of diseases common to critically sick patients, the intensivist must also be familiar with the technical processes and instruments utilized in intensive care facilities, as well. There are several aspects of caring for critically sick patients that require expertise, including end-of-life decisions, advance directives, and predicting the patient's prognosis.
ROLES AND RESPONSIBILITIES
As long as the ICU attending physician or designate is in charge, a complete assessment, differential diagnosis, and order are their responsibilities.

organize and plan the management of patients in intensive care units. They will be in charge of providing leadership.

The ability to adjust to shifting and variable workloads

Assertiveness with strong decision-making and interpersonal and communication abilities.
To apply, send your resume to [email protected] or call 9873770804 for more information.
REQUIREMENTS FOR THE POSITION
Prior experience in critical care for at least one (1) year
Perks and Benefits: Salary up to 1.75 lakh to 5 lakh.
Industry Type: Hospital & Clinic
Functional Area: Medical, Health Care
Role: ICU Critical Care Doctor
Employment Type: Full Time/Part-time/Locum
Other jobs you may like