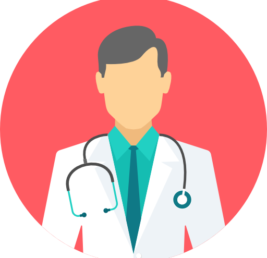 Job Detail
Experience 1 Year

Gender Male/Female
Job Description
We are looking for a Specialist MD medicine doctor. He/she should be able to perform health assessments, run diagnostic tests, prescribe medication, create treatment plans and provide health and wellness guidance to patients.
ROLES AND RESPONSIBILITIES
The doctor should be able to discuss the test results with the patients freely and should provide as true information as possible of their injuries and illness.

The doctor must be able to take good care of all the patients and help them for their better and quick recovery.

He/she should be able to talk to the patients clearly.

He/she must be able to prescribe the best alternative medication or treatment to the patient's injuries.

He/she should keep a regular record and a constant check upon the patients with injuries.

Your duty will be to prescribe the medicines and treatment to the patient's illness and must be able to order, run tests and read results as accurately as possible.

You have to follow as many follow-up visits in order to deem it necessary to restore the patient's full health recovery.
Interested candidates can forward their C.V to [email protected] or call on this no. 9873770804.
Role: General Physician
Education: MBBS/MD/DNB Medicine
General physician skills-
1. Should have excellent patient management skills.
2. Must have the ability to make decisions in high-pressure situations.
3. Should possess excellent verbal and written communication in the local language and English language.
4. Should have integrity and a strong professional code of ethics.
 Duties–
1. Your duty is to collect, record and maintain patient information, such as medical history, reports, and examination results.
2. You should accommodate rotating shifts and work on flexible schedules.
Perks And Benefits: Salary Up to 1.75 lakh To 5 Lakh.
Industry: Hospital And Clinics
Functional Area: Medical Healthcare
Employment Type: Full Time/Permanent job/Locum
Other jobs you may like
Sangli, Maharashtra, India