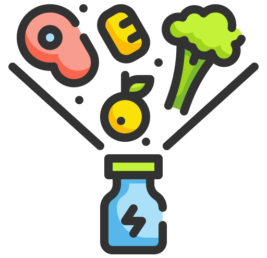 Job Detail
Job ID 28083

Experience Fresh

Gender Male/Female
Job Description
We are looking for a nutritionist. He/she should be able to provide specialist advice on healthy eating to particular groups, such as maternal, infant, or elderly, and work in specific areas like bone health and salt or sugar reduction.
ROLES AND RESPONSIBILITIES
He/she should schedule appointments with the patient and identify their dietary needs by assessing their health, exercise routine, and food habits.

He/she should be able to discuss the issue with patients freely and should provide as accurate information as possible about their health conditions.

He/ she must collect and study the patient's past medical history to provide better treatment.

He/she must show empathy towards patients and try to understand their situations.

He/she should develop and help in implementing personalized nutrition plans for the patient.

He/she must be able to take good care of all the patients and help them for their better and quick recovery.

He/she should be able to communicate with the patient.

He/she must advise on how to stay healthy and provide support to help patients with their progress

He/she should keep a regular record and a constant check upon the patient's progress.

He/she should simplify important information to clients and explain the benefits of staying on a healthy diet.

He/she has to follow as many follow-up visits to deem necessary to restore the patient's full health recovery.

He/she should refer patients to specialists when needed.

He/she must have compassionate behavior towards patients and their families.

He/she must be able to work for hours without any break.

He/she must be patient and speak politely to the patient.
Role: Senior Nutritionist Doctor
Functional Area: Medical Health Care
Industry Type: Hospitals and Clinics
Qualification: MBBS And Registered Nutritionist
Perks and Benefits: Salary up to 1.25 lakh to 4 lakh.
Other jobs you may like