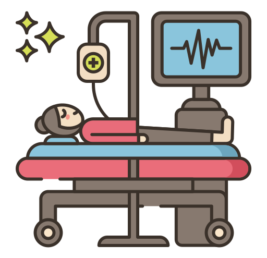 Job Detail
Experience 2 Years

Gender Male/Female
Job Description
In pre-and postoperative medical settings, critical care nurses (CCNs) offer direct, hands-on care for critically ill or injured patients It is their job to weigh up the risks and advantages of suggested medical procedures, provide life-saving treatment in emergency situations, and care for ill patients.
Medical and nursing disciplines must be covered by CCNs in order to provide safe and effective treatment for patients who have suffered serious injuries or diseases. In certain cases, they specialize in a particular field, such as surgery or cardiology, or they focus on a specific sort of patient group In the healthcare system, CCNs have a variety of roles.
ROLES AND RESPONSIBILITIES
In the case of severely ill or injured patients, nurses must perform all of the patient's care since their health might swiftly deteriorate.  Critically ill patients are in need of intensive care.

As a critical care nurse, you will be responsible for doing highly technical assessments, executing complicated patient care plans, and administering complex drug protocols.

A critical care nurse's duties include managing life support equipment, delivering supplementary oxygen, monitoring cardiac and renal status, catheter management, and dressing changes.
To apply, send your resume to [email protected] or call 9873770804 for more information.
PRE-REQUISITES FOR THE POSITION
Nursing program graduate with a valid state nursing license.|

A minimum of one (2) year of experience in critical care
Perks and Benefits: Salary Negotiable
Industry Type: Hospital & Clinic
Functional Area: Medical, Health Care
Role: Consultant Critical Care Nurse
Employment Type: Full Time/Part-time/Locum
Other jobs you may like