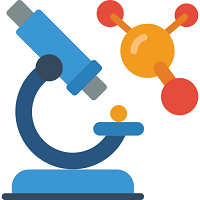 Job Detail
Experience 1 Year

Gender Male/Female
Job Description
We're looking for a pathologist who can analyze blood tests and help us with diagnosing and track a blood-borne diseases. The person being referred to will be responsible for administering lab tests. They should be able to help other clinical care providers in making accurate decisions.
ROLE AND RESPONSIBILITIES-
1. Ought to be capable to lead and manage required testing.
2. Must provide a clinical interpretation or guidance in understanding test results.
Attractive people can boost their CV. to [email protected] or call on this no. 9873770804
Role –  Consultant Pathologist Doctor
Functional Area – Clinics and hospitals
Industry Type – Healthcare
Qualification – MBBS/MD
Perks And Benefits: Salary Up to 1.65 lakh To 4 lakh.
1. Thorough understanding of prescribing medications and Biology.
2. The ability to think critically.
3. The ability to hold examination and function admirably under pressure.
4. Ability to manage tests and get precise results.
1. You should design numerous future plans to reestablish the patient to full prosperity.
2. Keeping alert with progressions in the space of pathology and clinical practice.
Other jobs you may like