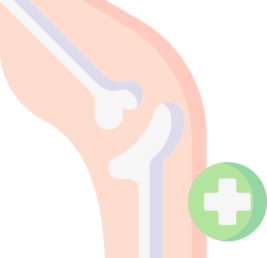 Job Detail
Job ID 30261

Experience 1 Year

Gender Male/Female
Job Description
We are looking for an orthopedic doctor. He/she should be able to examine, diagnose, and treat diseases and injuries to the musculoskeletal system. He/she also specializes in specific areas of the body, such as the spine, foot, and ankle, or hands, and should be able to conduct the surgery on his own with the help of other medical staff.
ROLES AND RESPONSIBILITIES
He/ she ensures that the patient is fit enough to undergo any kind of test or surgery.

He/she creates the care plan for the patient and ensures that the patient follows it strictly.

He/she makes sure that patients understand what is happening within their bodies.

He/she should be able to provide safe pre-operative and post-operative care.

He/she must be able to teach pain management techniques to patients.

He/she can monitor the patient's condition and make a record.

He/she must keep a check upon their blood pressure, heart activity, oxygen and carbon dioxide levels, breathing, and body temperature during the surgery.

He/she should be able to communicate with the patient.

He/she should be able to work with a range of other health professionals, such as surgeons, operating department practitioners, theatre nurses, and to ensure patient wellbeing.

He/she must show empathy towards patients and their families and must have patience.

He/she must respect and maintain the confidentiality of the patient's personal information.

He/she must undertake patients' histories, using specialized equipment to determine the extent of a fraction or injury, and determining the best mode of treatment.

He/she should be able to perform blood tests to check for degenerative bone conditions.

He/she must know how to strengthen an area of the body through exercises, ultrasounds, and strength training.

He/she should surgically repair bones, nerves, ligaments, tendons, and joints to promote healing.

He/she should be able to deal with Acute and chronic injuries and pain.

He/she should be able to arrange rehabilitation plans after surgeries.
Interested candidates can pass their resumes. Please contact DoctifyIndia@gmail.com or call on this no. 9873770804.
Perks and Benefits: Salary Negotiableble
Role – Orthopedic Doctor
Functional Area: Medical, Health Care
Industry Type: Hospitals and clinics.
Qualification: MBBS,MS/MD/DNB – D. ORTH
Other jobs you may like