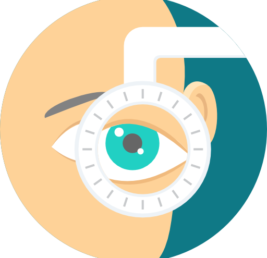 Job Detail
Job ID 40529

Experience 1 Year

Gender Female
Job Description
An ophthalmologist is needed to treat eye conditions such as glaucoma and squints. An ophthalmologist can treat patients of any age, including preterm infants and the elderly. Management and administration skills are valued highly. Excellent hand-eye coordination is essential. It is easy to understand the eyes' functions, anatomy, and disorders. You will need to have excellent physics and math skills and strong organizational, communication and problem-solving abilities.
ROLES RESPONSIBILITIES
Patients should receive high-quality medical care.

Systemic or topically prescribing and delivering ophthalmic or pain-management medication

Here's a look at the latest developments in diagnosing, treating, and managing eye diseases.

For the examination of the eyes, magnifiers and ophthalmometers can be used.

Legally blind people can be certified by surgeons.
DoctifyIndia@gmail.com or 9873770804 can be contacted for more information or to apply for the position.
Perks and Benefits: Salary Negotiable
Industry Type: Hospital & Clinics
Functional Area: Medical, Health Care
Role: Ophthalmologist Doctor
Employment Type: Full Time/Part-time/Locum
Education: MBBS/MS/DNB/DM
Other jobs you may like