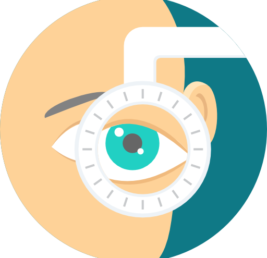 Job Detail
Job ID 27621

Experience 1 Year

Gender Male/Female
Job Description
We need an ophthalmologist to treat cataracts, glaucoma, squints, eye injuries, infectious eye illnesses, and age-related degenerative eye disorders. An ophthalmologist will treat patients of all ages, from premature babies to the elderly. Administration and managerial skills are highly recognized. Excellent hand-eye coordination. The eye's diseases, functioning, and anatomy are well understood. Prowess in physics and arithmetic and strong organizational, communication, and problem-solving skills.
ROLES AND RESPONSIBILITIES
Patients should receive quality medical care.

Prescribing or administering ophthalmic and pain-management medicines, either topically or systemically

Take a look at what's new when it comes to eye disease treatment, diagnosis,

Eye examination instruments such as magnifiers and ophthalmometers are used.

Legally blind people are certified by surgeons.
DoctifyIndia@gmail.com or 9873770804 can be contacted for more information or apply for the position.
Perks and Benefits: Salary Negotiable
Industry Type: Hospital & Clinics
Functional Area: Medical, Health Care
Role: Ophthalmologist Doctor
Employment Type: Full Time/Part-time/Locum
Education: MBBS/MS/DNB/DM
Why choose Doctify India? 
I want to become a medical professional and wish to involve myself in research activities. So that I always prefer Doctify India because Doctify India is a professional consulting agency that corely deals with all the necessities related to the medical domain. Whether it may be medical equipment supplies or medical staff hiring or professional doctor hiring, medical tourism facilities, or anything, Doctify India has placed 5000+ doctors & medical staff. It is now dealing with 300+ hospitals and medical institutions. Doctify India is the fastest-growing job-providing company in India and holds pride in fulfilling the demands of many customers. It's my pleasure to work with Doctify India. It will provide a variety of choices, and also it is an extremely convenient platform to fulfill individuals' dreams.
How will we help you?
We will provide a variety of choices and try to fulfill the individual's dream jobs related to the medical domain. We fulfill the needs of both employers and medical professionals looking for a job. We are connected with over 300+ reputed medical organizations to fulfill one's need for a dream job. The employers can fill the instructions, guidelines, commands, and various other information (for example – the designation for which they want employees, any required eligibility criteria, or specific degree or diploma) through our platform. We put our best efforts into providing customers with the finest medical-related jobs matching one's requirements, expectations and qualifications. In this way, a candidate can find a suitable job for themselves, and of course, the organization can find a competent employee.
We will hire the doctors most conveniently and provide plenty of choices. Also, we are connected to several small and large organizations hiring for medical staff, including doctors and nurses, to provide plenty of options to choose from. We provide services throughout the country, according to one's need.
Other jobs you may like