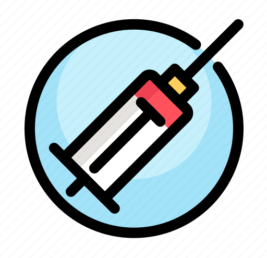 Job Detail
Job ID 30594

Experience Fresh

Gender Male/Female
Job Description
We are hiring an Anesthesia who should manage anesthesiologic services and coordinate with other professionals to formulate procedures and plans for the benefit of patients in surgery procedures.
Roles and Responsibilities 
They ensure that the patient is fit enough to undertake an operation before the surgery.

They agree on an anesthetic plan.

They make sure that patients understand what will happen during and after the operation.

They should be able to get patients ready for surgery.

They should provide anesthesia, providing safe pre-operative care.

They must be able to provide pain relief to patients using anesthetics and analgesics.

They continue anesthesia in the operating theatre when necessary.

They can monitor patients while they're under anesthesia to make sure they remain in a stable condition.

They must check their blood pressure, heart activity, oxygen and carbon dioxide levels, breathing, and body temperature.

They should be able to resuscitate and stabilize patients during emergencies.

They must know how to reverse anesthesia and relieve and manage post-operative pain to support patients' recovery.

They should provide care for patients in chronic pain.

They should be able to work with a range of other health professionals, such as surgeons, operating department practitioners, theatre nurses, and to ensure patient wellbeing.

They must perform administrative tasks in areas related to patient care, including summaries of patient treatment and the writing of discharge letters, and more.

They should participate in an agreed on-call rota and take on an equal share in providing emergency cover.

They should take part in training, teaching, and supervising more junior staff in both critical care and anesthesia.
Interested candidates can forward their C.V. to DoctifyIndia@gmail.com or call on this no. 9873770804
Role: Anesthesiologist Doctor
Functional Area: Medical Health Care
Industry Type: Hospitals and Clinics
Qualification: MBBS/Diploma in Anesthesiologist/DNB/MD
Perks and Benefits: Salary Negotiable
Other jobs you may like