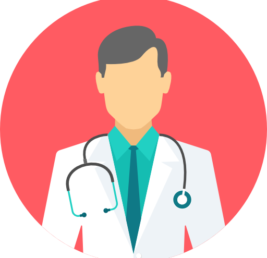 Job Detail
Experience Fresh

Gender Female
Job Description
We are looking for an MD medicine doctor. He/she should be able to examine patients and ability work as part of a team and supervise the other members, have excellent ability to work for hours without breaks, and be able to comfort the patient before surgery.
ROLES AND RESPONSIBILITIES
He/she should be able to order and discuss test results with patients.

He/she must collect the patient's past medical records and study them carefully

He/she must have analytical and problem-solving skills.

He/she must be able to teach pain management techniques.

He/she must ensure that all allergy information is up-to-date before prescribing medication/treatment.

He/she must examine if there is any need for therapies and/or medicines and prescribe them to the patient.

He/she must discuss potential side effects of medication/treatment with patients and their families.

He/she should be able to make quick decisions under crucial circumstances.

He/she must refer patients to other specialists if required.

He/she must create and record the patient's daily progress.

He/she must be mentally as well as physically strong enough to work for long hours.

He/she must be able to prescribe the best alternative medication or treatment to the patient's injuries.

He/she should keep detailed notes of appointments of patients, including tests, treatments prescribed, and test results as well.

He/she should be polite and show empathy towards the patient and their families.

He/she must make regular checkups and ensure there is no danger to the patient's health.

He/she must be able to work under stressful circumstances.
Role: MD General Physician Doctor
Education: MBBS/DNB/MD Medicine
General Physician Skills-
1. Should have excellent communication with patients' families and work colleagues.
2. Must have excellent patient management.
3. Must possess good communication and intellectual skill.
4. Should have the ability to make decisions in high-power situations.
Duties–
1. You should provide treatment or referrals to an appropriate medical specialist.
2. Your duty is to collect records and maintain patient information such as medical history reports and examination results.
Perks And Benefits: Salary Up to 2 To 5 Lakh.
Industry: Hospital And Clinics
Functional Area: Medical Healthcare
Employment Type: Full Time/Permanent job/Locum
Other jobs you may like