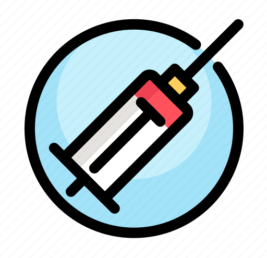 Job Detail
Job ID 30591

Experience Fresh

Gender Male/Female
Job Description
We are hiring an Anesthesia, who should educate patients and families on post-procedure care and possible complications. Should instruct on different ways to prevent disease and improve health.
Roles and Responsibilities 
He/ she ensures that the patient is fit enough to undertake an operation before the surgery takes place.

He/she agrees on an anesthetic plan.

He/she makes sure that patients understand what will happen during and after the operation.

He/she should be able to get patients ready for surgery.

He/she should provide anesthesia, providing safe pre-operative care.

He/she must be able to provide pain relief to patients using anesthetics and analgesics.

He/she continues anesthesia in the operating theater when necessary.

He/she can monitor patients while they're under anesthesia to make sure they remain in a stable condition.

He/she must keep check upon their blood pressure, heart activity, oxygen, and carbon dioxide levels, breathing, and body temperature.

He/she should be able to resuscitate and stabilize patients during emergencies.

He/she must know how to reverse anesthesia and relieve and manage post-operative pain to support patients' recovery.

He/she should provide care for patients in chronic pain.

He/she should be able to work with a range of other health professionals, such as surgeons, operating department practitioners, theater nurses, and to ensure patient wellbeing.

He/she must perform administrative tasks in areas that are related to the care of patients, including summaries of patient treatment and the writing of discharge letters, and more.

He/she should participate in an agreed on-call rota and take on an equal share in providing emergency cover.

He/she should take part in training, teaching, and supervise more junior staff in both critical care and anesthesia.
Interested candidates can forward their C.V. to DoctifyIndia@gmail.com or call on this no. 9873770804
Role: Anesthesiologist Doctor
Functional Area: Medical Health Care
Industry Type: Hospitals and Clinics
Qualification: MBBS/Diploma in Anesthesiologist/DNB/MD
Perks and Benefits: Salary Negotiable
Other jobs you may like