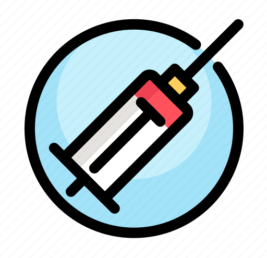 Job Detail
Job ID 40755

Experience Fresh

Gender Male/Female
Job Description
A career in locum anesthesia is an extremely rewarding field that pays well. Anesthesiologists work in dental offices and emergency rooms, and can work full-time or anesthesia tenens positions. While anesthesiologists perform many of the same tasks as other medical doctors, their job is much more complex. As such, they need a great deal of education. They must have a strong background in mathematics and science to get started, as well as a medical degree.
Anesthesiologists are often required to think on their feet during stressful situations. They must have a strong foundation in medical science and excellent communication skills. They can work in general locum anesthesia or pain management, but the demand may be higher in smaller towns and remote areas of the state. Anesthesiology is a rewarding career choice that requires strong interpersonal skills, good bedside manner, and a high level of confidence.
The benefits of anesthesia jobs include good salary and benefits. A salaried anesthesiologist receives a stipend and benefits, but they are typically called on for more than one procedure at a time. While a CRNA has more flexibility, it can also have unfavorable hours due to shortage of staff. Furthermore, it is often difficult to find full-time work. In either case, there is an unpredictable schedule, on-call duties, and a high patient load.
While anesthesiologists are in high demand, they should be able to handle stressful situations without losing their cool. The most important quality of an anesthesiologist is a calm demeanor. Even if a position requires a lot of experience, an anesthesiologist should be able to keep together under pressure. A well-crafted resume will highlight the benefits of the anesthesiologist's skill set. A positive attitude and exceptional interpersonal skills are also important.
Interested candidates can forward their C.V. to DoctifyIndia@gmail.com or call on this no. 9873770804
Role: Anesthesia Doctor
Functional Area: Medical Health Care
Industry Type: Hospitals and Clinics
Qualification: MBBS/Diploma in Anesthesiologist/DNB/MD
Perks and Benefits: Salary up Negotiable
Other jobs you may like