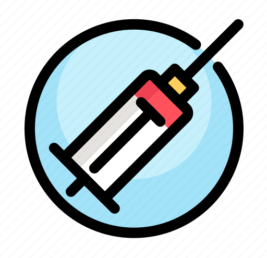 Job Detail
Job ID 40701

Experience Fresh

Gender Male/Female
Job Description
Anesthesiologists work long hours but can enjoy high pay and a rewarding career. In the medical field, anesthesiologists have to go through extensive training before they can even practice. The path to becoming an anesthesiologist begins with an undergraduate degree and includes medical school and residency training. Aspiring anesthesiologists must also meet various educational requirements, including a certain number of clinical hours and residency requirements.
As the field of medicine continues to grow, anesthesiologists can find jobs in emergency rooms, dental offices, and even in the military. Anesthesiologists can work full-time or on a locum basis. Although an anesthesiologist is a physicians, they do more than just administer anesthesia. Anesthesiologists perform many important functions that make their work a great experience.
Anesthesiologists must be able to remain calm and composure under stressful situations. Anesthesia can cause unexpected reactions in patients, requiring intervention from the anesthesiologist. Anesthesiologists must also communicate clearly with doctors and patients, and explain all risks to patients. They must also be able to perform procedures under strict supervision and must have excellent interpersonal skills. In addition, anesthesiologists must be able to maintain a high level of professionalism and be able to work with a diverse set of people.
Anesthesiologists perform a number of different tasks. They check the medical history of patients before performing any surgical procedure and monitor the patient's vital signs throughout the process. They also make sure that the patient is not in danger during the surgery. Anesthesiologists have to spend eight years in school, and the training is not for beginners. They must have knowledge of science and math. However, many people find this rewarding, and they enjoy the job.
Interested candidates can forward their C.V. to DoctifyIndia@gmail.com or call on this no. 9873770804
Role: Anesthesia Doctor
Functional Area: Medical Health Care
Industry Type: Hospitals and Clinics
Qualification: MBBS/Diploma in Anesthesiologist/DNB/MD
Perks and Benefits: Salary up Negotiable
Other jobs you may like